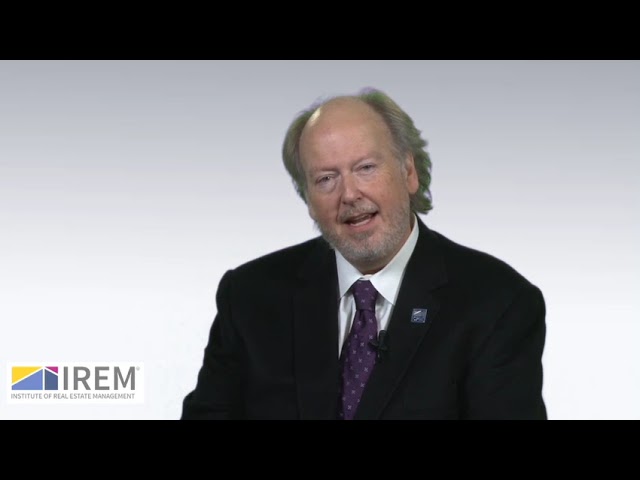 Building relationships that build our future
The real estate management profession relies on building strong and lasting relationships based on trust. While this has always been true, it's never been more true than over these past two years. Property managers around the world were tested in ways they never imagined.
But we've made it through, together, by sharing what we've learned along the way! And by establishing best practices for property managers everywhere who are facing the same challenges. By coming together and making connections ("connecting the dots") we've managed to make the world a little bit smaller, and a little bit better.
We're working hard to use technology to help meet and exceed expectations, even as we face unknown and unseen threats. Along the way, we learned we're better together than apart, and we made both broad and specific changes to ensure we're fostering and encouraging inclusive environments throughout our profession, our businesses, and the properties we manage, working together to make the world better tomorrow than it is today.


Creating an exceptional experience
A key goal of my IREM presidency, and my entire IREM journey, is to help ensure an exceptional experience for our current and future members. From delivering the education, networking, and certifications that distinguish IREM in the real estate management profession, and by ensuring everyone feels welcomed and supported, I hope to elevate every facet of our organization.
Since 1933 we've evolved and adapted to change. IREM has stood the test of time through periods of economic, political, and cultural upheaval, and has always come through better and stronger. Today, as a global organization, we continue to adapt and evolve on a worldwide platform, always looking for opportunities to add value as a leader in real estate management.
Relationships
Relationships are at the core of real estate management, which is a major reason I've stayed in this business for so long! Over the years I've cultivated friendships with my colleagues at work, our clients, my business partners, and with my fellow IREM members.
It's through these strong relationships that my business has been able to grow and thrive. Personally, and professionally, I value and rely upon my IREM connections for advice on everything from dealing with property emergencies through leasing and contracts, marketing, and technology.
Not only have these bonds helped shape my business, but they've also shaped me personally. My IREM colleagues have collectively raised the bar on what it means to be a real estate manager and elevate our profession. By sharing our experiences and expertise, I've learned the importance of ongoing education and skill-building. And the relationships I developed have grown into lifelong friendships, and I value them that way.


Talent
Property management is a fulfilling profession to be a part of. And I consider myself lucky to have discovered this rewarding, exciting, and constantly evolving profession. Building on that momentum requires talent. And currently, like other industries and professions, we're experiencing a talent shortage.
Finding and attracting new talent means reaching out to younger generations through colleges, universities, and even high schools to tell our story and welcome new people into our industry. As one of our fellow IREM members recently said, if you want to make a difference in this world, become a property manager. We have stories to tell, and we need to tell them. A key goal is to make property management a profession of choice, not of chance.
Our profession also needs to be accessible to everyone. Engaging and inviting fresh talent means encouraging an inclusive environment where everyone feels welcome. While I like to think we're all warm and welcoming, our DEI measures can help us assess and face sometimes harsh realities and make the necessary changes – changes that open us up to differing points of view and differences in experience to strengthen our profession.